pictured below, DataSys' leadership team has over 50 years of combined experience with implementing and supporting Great Plains.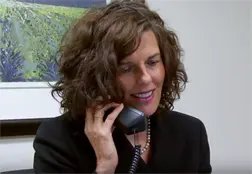 Lisa A. Daigle, Founder and President
Entrepreneur, artist, and humanitarian
Lisa is a transformational leader. Warmly interested in people, she encourages creativity and believes in the power of praise to motivate. Given a highly ethical and humble nature, Lisa has built one of the most successful Microsoft Dynamics GP businesses. She avoids the limelight, and relishes the success that comes from building cooperative teams of empowered people who love coming to work each day. Lisa hails from generations of small business owners, namely potato farmers from northern Maine (Fort Kent and Daigle, ME) and Canada. Lisa and her four siblings all own businesses, and Lisa's father was a dentist. From a young age, Lisa worked in her father's dental practice and saw first-hand how compassion and selfless service can change lives. In grade school, Lisa and her father played musical concerts at nursing homes. As an adult, Lisa's many volunteer roles include volunteering for hospice, playing with children at a domestic violence shelter, facilitating emotional and nonviolence workshops, and hosting a Fresh Air Fund child. Lisa is also a pastel artist and has traveled to Provence to further her artistic skills. A dedicated student of yoga and meditation, Lisa incorporates mindful practices into her business philosophy.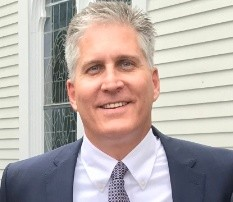 Michael D. Newman, Executive Vice President and
Senior Solutions Consultant
Business leader, family man, sports coach
Mike has been working with Great Plains since the 1990's. Prior to joining DataSys in 2000, Mike was a Controller for a multi-national company that used GP and FRx. Mike is an expert in all aspects of GP and all facets of an implementation. A skilled accountant with strong technical skills, Mike is a leader and project manager who dots the i's and crosses the t's. He thinks outside of the box to devise creative, repeatable, and cost-effective solutions. A strong communicator, Mike works well with all levels in an organization, and customers can count on him to work effectively with their vendors. He is a peer leader at DataSys who has established many of DataSys' Best Practices, and has deep skills in tech support, upgrading GP, designing and testing customizations, integrating to 3rdparty systems, rolling out new modules, and the list goes on. Outside of work, Mike is dedicated to his family, enjoys traveling, and has coached sports in Medway for over a decade. Whether at DataSys or coaching the kids, he says that teamwork is about the name on the front of the uniform and not the back. While he emphasizes having fun, he puts a lot of stock in fundamentals (1000 groundballs!) and modelling life's lessons such as taking responsibility. He communicates well with kids and parents (and even the competition). Win or lose, Mike is known for his positive attitude and commitment.